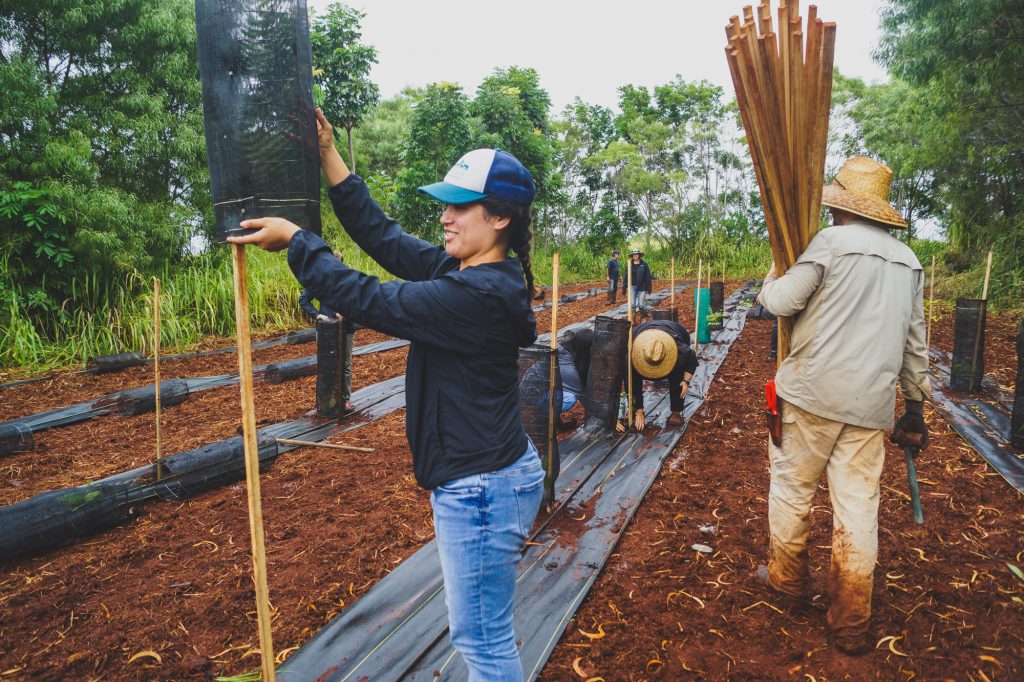 Skill Up!
Getting Started With Cacao
Thursday, June 18th 3:00 pm HST
Pro tips and lessons learned in orchard establishment.
A "How To" and conversation with award-winning growers sharing some of their key lessons learned, as well as the trials, tribulations and pro tips for establishing cacao in diverse growing regions, from Hawaiʻi island to Kauaʻi.
This is a two-part event, featuring a soon-to-be-released "How To" video detailing the materials and best practices to establish a successful orchard in Hawaiʻi and a panel discussion with some of the leading growers working to grow Hawaii's promising tree-to-bar chocolate industry. The webinar component will include a Q&A session and provide insights into site specific challenges growers have faced during establishment in different regions.
This "Skill-up!" session offers a valuable opportunity to get ahead of the curve and avoid costly mistakes during the start-up phase, relevant to new and prospective growers at any scale.
Moderator
Colin Hart
Farm Manager
Manoa Chocolate Hawaii
Hawaii Chocolate & Cacao Association
Colin Hart was born and raised on Hawaii Island, and helped his family plant their first cacao orchard in 2006 on the Hamakua Coast. He received a Bachelor's degree in tropical agriculture at UH Hilo in 2016, and his Masters degree at UH Manoa in 2019, where he conducted research on post- harvest processing of cacao. He is currently the farm manager for Manoa Chocolate Hawaii, and is a board member for the Hawaii Chocolate & Cacao Association.
Introduction
Dave Elliott
Executive Director
Oahu RC&D
Maria Carl
President
Hawaii Chocolate & Cacao Association
Co-Owner
21 Degrees Estate