Getting Started with Cacao – Webinar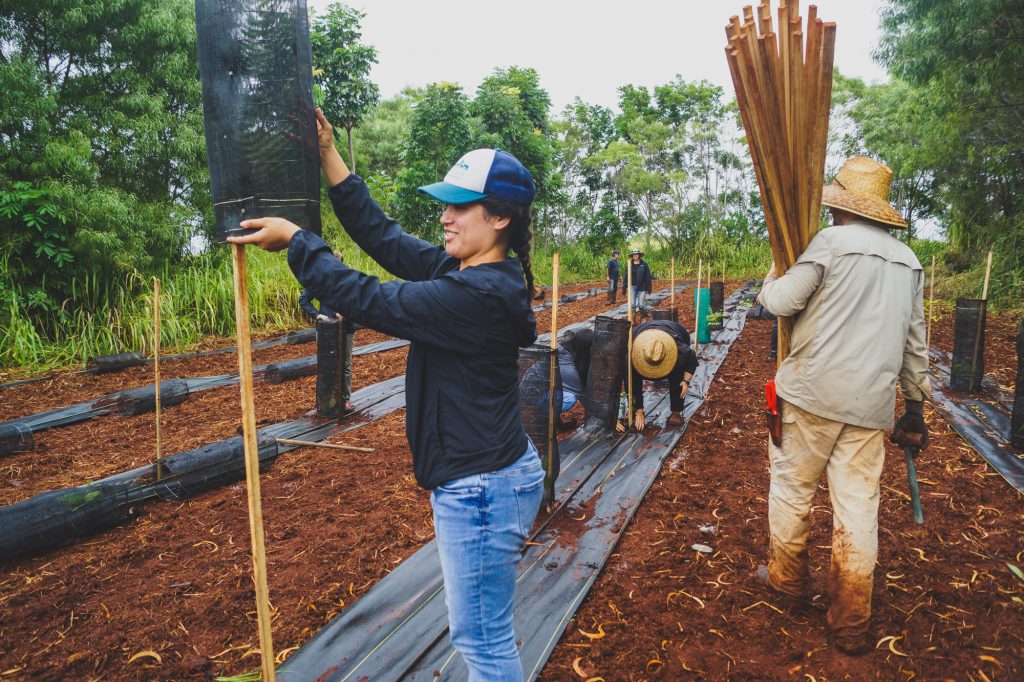 Skill Up!
Getting Started With Cacao
Thursday, June 18th 3:00 pm HST
Pro tips in orchard establishment.
A "How To" and conversation with award-winning growers sharing their key lessons learned, as well as the trials and tribulations of establishing cacao in diverse growing regions, from Hawaiʻi island to Kauaʻi.
This is a two-part event, featuring our newly released video "How To Start a Cacao Orchard in Hawaiʻi", detailing the materials and best practices to establish a successful orchard. It works best to view the video first and then check out our webinar panel discussion with leading growers working to grow Hawaii's promising tree-to-bar chocolate industry. The webinar component includes a Q&A session and provide insights into site specific challenges growers have faced during establishment in different regions in Hawaiʻi.
This "Skill-up!" session offers a valuable opportunity to get ahead of the curve and avoid costly mistakes during the start-up phase, relevant to new and prospective growers at any scale.
Webinar – Getting Started with Cacao
Moderator
Colin Hart
Farm Manager
Manoa Chocolate Hawaii
Hawaii Chocolate & Cacao Association
Colin Hart was born and raised on Hawaii Island, and helped his family plant their first cacao orchard in 2006 on the Hamakua Coast. He received a Bachelor's degree in tropical agriculture at UH Hilo in 2016, and his Masters degree at UH Manoa in 2019, where he conducted research on post- harvest processing of cacao. He is currently the farm manager for Manoa Chocolate Hawaii, and is a board member for the Hawaii Chocolate & Cacao Association.
Introduction
Dave Elliott
Executive Director
Oahu RC&D
Maria Carl
President
Hawaii Chocolate & Cacao Association
Co-Owner
21 Degrees Estate